With temperatures dropping and holiday visitors soon to arrive, a custom kennel cover is a great way to keep your dog warm and settled with an extra bit of privacy. KoveredUp has a small Etsy shop that offers custom, handmade designs so you can pick out a specific size, fabric, and inner lining, plus choose add-ons like buttons and Velcro. Start with a standard cover ($29 and up) made with unbleached, lightweight cotton, full three-side coverage, and a double-lined door opening, and then customize to your liking. Everything is inner stitched and top stitched so it'll stand the test of time, holiday travel, or wherever your pup's adventures may take you.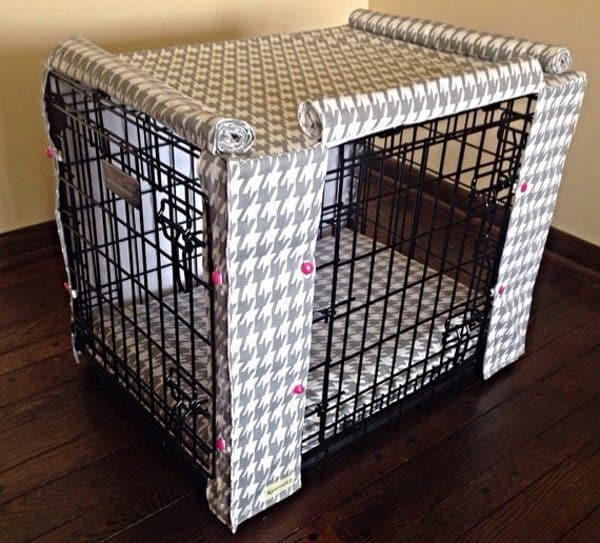 Shop owner Rachael Hoff has also been working with non-profit organizations, donating items to places like the Clumber Spaniel Club of Southern California (CSCSC) and Twin Cities local pet rescue Spot's Last Stop. And if the glowing Etsy reviews are any indication of what you're getting, you can rest assured that your pup will take many long winter's naps in their cozily covered crate. Also check out Hoff's custom dog winter coats, rain coats, water-resistant pet food placemats, and crate pads for more high-quality gear.
The post Keep Your Dog Warm and Cozy With a Custom Crate Cover appeared first on Dogster.